Golden State appears poised to dominate the NBA for the foreseeable future, adding Kevin Durant to a squad that has made two consecutive trips to the Finals and winning the title in 2015.
The Warriors enter the season as the favorites to win the championship in 2017, with 2/3 odds, but  judging just how quickly the team gels in a difficult task.
According to ESPN, Durant and Stephen Curry are slated to be the first two players selected in fantasy basketball, but expecting both players to pile up the staggering numbers from a year ago may be too much to ask.
Durant is certainly worth an early selection in fantasy basketball, but selecting him second overall seems to be a reach.
The Warriors continually benched their top players when the game was clinched, so a reduction in minutes, along with production, is likely in order for Durant.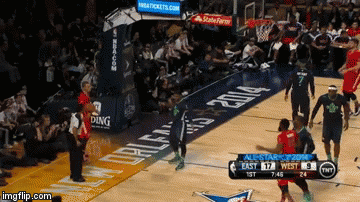 The presence of the five-time scoring champion on Golden State's talented roster does carry plenty of intrigue.
In our latest podcast, we examine Durant's fit in Golden State, breakdown the impact of free agency in fantasy basketball for next season and much more.