The NBA is expected to release the schedule for the 2015-16 season next week, but a few key game have already leaked to the press.
The Warriors will be featured on opening night and Christmas Day, two of the most highly viewed days on the league's slate.
As the NBA off-season becomes a bit more intriguing with the start of the NBA's three day mini-camp in Las Vegas beginning Tuesday, some of the most prominent players have been submitting impressive performances.
At his own charity game, Eric Bledsoe poured in 85 points, but that was nothing compared to what one of his opponents accomplished.
Three days before the start of camp, Bledsoe's former college teammate and Sacramento center DeMarcus Cousins poured in the unfathomable point total of 91 at an event designed to provide underprivileged youth backpacks and school supplies for the upcoming year in Birmingham, AL.
Cousins wasn't the only big man turning heads, as Karl-Anthony Towns, the first overall pick of the 2015 NBA Draft, threw down this dunk at the NBA Rookie Photo Shoot.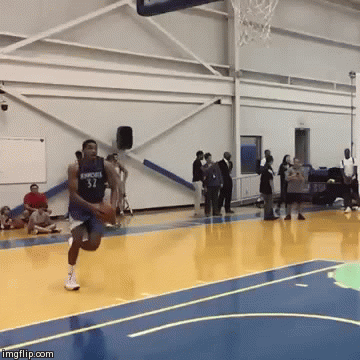 In our latest podcast, we make a few NBA schedule predictions, examine the 91 point performance from Cousins, crown the best dunker in Minnesota and much more.